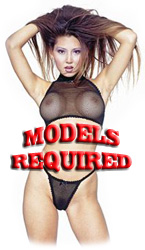 Direct Bookings and Modeling Portfolios for all British, plus International Glamour Models!
We can manage your portfolio for you, and put you in contact with hundreds of photographers,
Photo-Studios, Modeling Agencies plus Publishers & Producers Nationwide and Internationally!!
Official Launch Date: APRIL/MAY 2016
!!
---
RESERVE YOUR PORTFOLIO NOW:
We are currently accepting Female Glamour Modeling Applications
CLICK HERE to REGISTER as a MODEL today!!
---
If you'd like to register with our
Professional Client Database
as a photographer, photographic studio, producer, publisher or model agency,
please click here
---